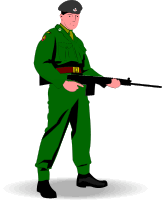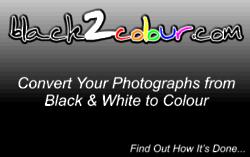 (© Copyright All Rights Reserved by No1 Parachute Training School/Parachute Regiment)
Film clips will have text that is copyright as are all of the images, images are owned and are copyright of third parties. They are reproduced by the kind permission of their respective owners. You may view the site and download parts for personal viewing but you are not to copy and reproduce any part without our permission. Any infringement of these rights will be pursued.
The video has been supplied to this website by Bryan Tab Hunter (ex Para) - Now look at this - Veterans Reunion at No1 Parachute Training School
Webmaster Notice
SSAFA Website.
Please note that SSAFA will help Ex Servicemen who have a problem, its no good going to your old Regt.HQ. they do not have funds to help.
0207 403 8783
For those that are serving
The confidential support line is 0800 731 4880
All the articles and galleries on this website have been registered with the UK Copyright Service - Copyright © 2003/2008 Keith Petvin-Scudamore
Copyright Notice fact sheet from UK Copyright Service.
A New Link
Ken Tipper is an author represented on this website by his article
You can mail Ken who would be delighted to hear from any veterans in UK.
The premier site for everything you want to know about the British Armed Forces and National Service.
By History co.uk (Atlantic)
The 'Wolf pack' tactic began with widely-dispersed German U-boats searching for an Atlantic convoy. When one U-boat spotted a target, a radio message sent its location to all other U-boats, who converged for the kill.
Links provided by: © 1995-2006 Guðmundur Helgason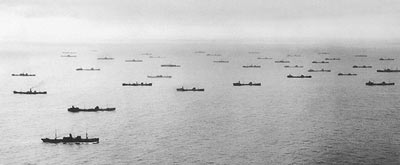 By Jessica Talarico of Imperial War Museum
Vivid new Battle of the Bulge photos offer never-before-seen look at the war-weary soldiers braving the frigid weather as they fight off Nazi Germany's last major offensive of World War II

Troops of the U.S. Third army continued to march, and relieved the soldiers in Bastogne on the 26th of December 1944.
On this day, General George S. Patton employed an audacious strategy to relieve the besieged Allied defenders of Bastogne, Belgium, during the brutal Battle of the Bulge.

JUTLAND CENTENARY COMMEMORATION
Tuesday 31 May 2016
The Battle of Jutland – the most significant naval engagement of the First World War.
Over 100,000 sailors were involved on 250 ships in this 36-hour battle in the North Sea which started on 31 May 1916. More than 6,000 Royal Navy and 2,500 German sailors lost their lives.
The Orkney Islands are hosting the national commemorative events on 31 May 2016. A morning service at St Magnus Cathedral, Kirkwall, will be followed by a ceremony at the Lyness Royal Naval Cemetery at Hoy, where over 400 Commonwealth Servicemen and German sailors from the First World War are buried – some as young as 16.
Large TV screens will be provided in Kirkwall, in the vicinity of St Magnus Cathedral, for the general public who do not have a ticket to view the events. Due to the logistical challenges and the sensitivity of the site there will be not be any arrangements for the general public to be able to view the event at Lyness Royal Naval Cemetery. Both events will be televised by the BBC.
There will also be a series of other events across the UK to mark the centenary of the Battle of Jutland and provide an opportunity for the nation to reflect not only on the sacrifices made during this sea battle but also to commemorate the maritime contribution and the sacrifices made by all those from the Royal Navy, Merchant Navy and fishing fleets who served and ensured our island nation's security and to raise awareness and understanding of the history, impact and legacy of the battle, and of the First World War.
Regional events include:
A wreath-laying ceremony and service of Remembrance at sea on Jutland Bank by British and German ships
Royal Navy remembrance events in Gillingham, Plymouth, Portsmouth and Belfast
The opening of HMS Caroline (the only surviving ship that saw action at the Battle of Jutland) in Belfast as a museum and visitor attraction
The laying of commemorative paving stones to remember the four Victoria Cross recipients from the Battle of Jutland
Service at the Naval Memorial, National Memorial Arboretum
War Memorial Service, Rushden
A Service of Commemoration at the Minesweepers Memorial, Royal Dock, Grimsby followed by commemorative service at St James Minster, a ceremonial walk from the Minster to the Town Hall, led by Band and Standards and a Jutland 100 reception at the Town Hall for invited guests
Services at Rosyth Parish Church and South Queensferry Cemetery, Scotland
A special exhibition at the National Maritime Museum, Greenwich - Jutland 1916 WW1's Greatest Sea Battle - from 20 May 2016
The Legion is encouraging branches and local communities to hold their own Jutland 100 events and you can download our special Jutland 100 commemorative toolkit here.
You can also commemorate an individual who died during the battle by leaving a special message on our Every Man Remembered website - www.everymanremembered.org.uk. Help us to commemorate every man and woman who gave their lives in the First World War.


Anzac Day
Celebrated on Monday 25 April 2016
Anzac Day goes beyond the anniversary of the landing on Gallipoli in 1915. It is the day on which we remember all Australians who served and died in war and on operational service. The spirit of Anzac, with its qualities of courage, mateship, and sacrifice, continues to have meaning and relevance for our sense of national identity.
(This article is inserted on this website to acknowledge the debt we owe the Commonwealth when they came to the assistance of Great Britain in WW1 and WW2.)


United Kingdom Armed Forces - Afghanistan 2001 - 2015

ROLL OF HONOUR PHOTOGRAPHIC BOOK AFGHANISTAN.
ALL 453 UK ARMED FORCES KILLED HAVE THEIR PHOTOS AND CAP BADGES INCLUDED IN THE BOOK.
A4 SIZE .LANDSCAPE DESIGN ,FULL COLOUR.VERY HIGH QUALITY
COST £25 PER BOOK PLUS £3.95 POSTAGE AND PACKAGING
ALL MONEY AFTER COSTS SHARED BY ARMED FORCES CHARITY AND SSAFA FORCES HELP.
THIS IS A LIMITED EDITION OF 950 BOOKS ONLY450 BOOKS LEFT.

Please Email webmaster and tell him about broken links.

Regular Service Articles
3rd The King's Own Hussars

by Alan Crosskill

RAF & FaireyTest Pilot

by Lionel Peter Twiss DSO. DSC

R. in P.

RAF & Hawker Test Pilot

by Webmaster as tribute to Neville Duke

Durham Light Infantry

by Webmaster as tribute to Joseph aged 17.

Durham Light Infantry

by Ray Hoggart

by Yves Beaujuge

Parachute Regt.

By Tab Hunter

Somerset & Cornwall Light Infantry

by Keith Petvin-Scudamore

The Band of The Life Guards

by Mike Hopkins

7th Parachute Battalion

by Richard Todd OBE

R. in P.

Royal Navy

Images supplied by Chris Jennings

British Expeditionary Force

by Jack Cottle

R. in P

by Yves Beaujuge

Royal Navy

by Ken Tipper

6th Airborne

by Jim Corbett

by Eric A. Patience
R. in P.

Intelligence Corps

by John Oswald

6th Airborne

by Jim Corbett

Royal Navy

by Daphne John

Royal Navy

by Ronald W.V. Brewis

6th Airborne

by Denis Edwards

R in P.

Royal Navy.

by Muriel C. Currie MBE.

R. in P.

Glider Regiment

by Jim Wallwork DFM.

R in P.

6th Airborne

by Harry 'Nobby' Clark

Royal Navy

by Ken Tipper

Royal Navy

by Ken Tipper

Royal Pioneer Corps

by George Pringle

Royal Marines

by John Best

RASC

By Alfred Lockyer

15/19 Kings Royal Hussars

by Ged Walton

Royal Navy

by Leslie J. Sprigg

Somerset & Cornwall Light Infantry

by Peter Vile

Somerset & Cornwall Light Infantry

by Webmaster

Durham Light Infantry

by Webmaster

Pages updated June 21 2007

The Parachute Training School - 1954

by Bryan (Tab) Hunter

National Service Articles

RAF

by Bill Daly

Fleet Air Arm

by Roy Hadfield

RAF

by Neville Webb

RAF

by

Ken Lamb

Royal Navy

by

John Stonehouse

Somerset & Cornwall Light Infantry

Memories of an exercise whilst in Osnabruk, Germany

by Reg Horn

Somerset & Cornwall Light Infantry

by Tony Hood

R.in P.

RAF

By Peter Smith

RAF

by Bill Wyman

Middx & East Surrey

KSLI & Para

by Les Wilks

Royal Air Force

by Bernard Parke

Parachute Regt.

by Bryan (Tab) Hunter

RASC

by Bill Hawksford

R. in P.

Somerset & Cornwall Light Infantry

by Keith Petvin-Scudamore

Royal Air Force

by Webmaster

Royal Signals

by Edgar Weekley

The Green Howards

by The Paul Daniels


R. in P.

REME

J.Trevor Sidaway

RAF

by John Finnigan

REME

by George Staples

Royal Artillery

by Ray Hoggart

RAF

by Douglas Laidlow

Troopship Memories
Troopships 20,000 images - Find your Troopship
Links provided by: © 1995-2006 Guðmundur Helgason
---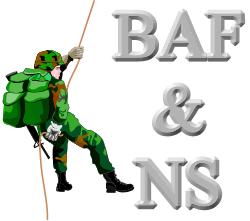 ---
Downloads
| | | |
| --- | --- | --- |
| 3D SCLI Screen Saver [2.5 Meg] Install in Windows Directory | | Download |
| Combat Arms - Screen Saver | | |
| Combat Service - Screen Saver | | |
| Combat Support - Screen Saver | | |
| | | Note: Download and Install at Your Own Risk ! |
Last updated -
4th May. 2016.
---
OFFICIAL SITES


---



---
If you are ex Light Infantry please join your
Light Infantry Association
Or Phone: 01823 279109
================
---
---
UK Armed Forces Veterans Lapel Badge
Eligibility
All those who have served in HM Armed Forces.
Eligibility
Criteria
The badge is available to all Merchant Navy Seafarers and fishermen who served in a vessel at a time when it was operated to facilitate military operations by HM Armed Forces at any time.
---
---
Converting Black and White Photographs to Colour
"The Perfect Gift" from £26