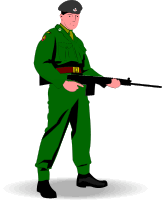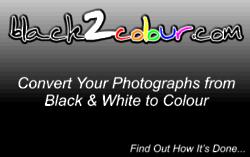 Long Lost: The Story of the Newspaper Column that Started the Reunion Industry
Monica Porter's weekly Missing and Found column has been running in the Daily Mail since 1999, featuring the tales of people who are searching for their long lost friends, relatives, former workmates, schoolmates...and of course, countless wartime comrades and National Service buddies.
All of life is there - the light-hearted and the poignant, and often the strikingly evocative. Over the years the column - a forerunner to websites such as Friends Reunited and Forces Reunited - has re-connected many hundreds of people. Now it has been immortalised in a book, Long Lost. As well as reprising a selection of the column's most colourful reunion tales, Long Lost tells the story behind the groundbreaking newspaper column and explains how it works 'behind the scenes'.
It also provides an overview of today's booming 'reunion industry', and a handy guide for tracing someone yourself.
Long Lost is her fourth book and it is published by Quartet Books.
Monica Porter has been a London-based journalist since the 1970s and her work has appeared in most quality Fleet Street newspapers, as well as numerous magazines.
Book Review
---
A History of the Duke of Cornwall's Light Infantry 1702 - 1959
(© Copyright All Rights Reserved by No1 Parachute Training School/Parachute Regiment)
Film clips will have text that is copyright as are all of the images, images are owned and are copyright of third parties. They are reproduced by the kind permission of their respective owners. You may view the site and download parts for personal viewing but you are not to copy and reproduce any part without our permission. Any infringement of these rights will be pursued.
The video has been supplied to this website by Bryan Tab Hunter (ex Para) - Now look at this - Veterans Reunion at No1 Parachute Training School
Webmaster Notice
SSAFA Website.
Please note that SSAFA will help Ex Servicemen who have a problem, its no good going to your old Regt.HQ. they do not have funds to help.
0207 403 8783
For those that are serving
The confidential support line is 0800 731 4880
All the articles and galleries on this website have been registered with the UK Copyright Service - Copyright © 2003/2008 Keith Petvin-Scudamore
Copyright Notice fact sheet from UK Copyright Service.
The story of an 'ordinary' D-Day Cockney soldier who somehow reached 'extraordinary' heights - like so many others, it is a story of laughter and tears, of triumph and tragedy.
A New Link
Ken Tipper is an author represented on this website by his article
You can mail Ken who would be delighted to hear from any veterans in UK.
The premier site for everything you want to know about the British Armed Forces and National Service.
Please Email webmaster and tell him about broken links.


Regular Service Articles
3rd The King's Own Hussars

by Alan Crosskill

RAF & FaireyTest Pilot

by Lionel Peter Twiss DSO. DSC

RAF & Hawker Test Pilot

by Webmaster as tribute to Neville Duke

Durham Light Infantry

by Webmaster as tribute to Joseph aged 17.

Durham Light Infantry

by Ray Hoggart

by Yves Beaujuge

Parachute Regt.

By Tab Hunter

Somerset & Cornwall Light Infantry

by Keith Petvin-Scudamore

The Band of The Life Guards

by Mike Hopkins

7th Parachute Battalion

by Richard Todd OBE

Royal Navy

Images supplied by Chris Jennings

British Expeditionary Force

by Jack Cottle

by Yves Beaujuge

Royal Navy

by Ken Tipper

6th Airborne

by Jim Corbett

Intelligence Corps

by John Oswald

6th Airborne

by Jim Corbett

Royal Navy

by Daphne John

Royal Navy

by Ronald W.V. Brewis

6th Airborne

by Denis Edwards

Royal Navy.

by Muriel C. Currie MBE.

Glider Regiment

by Jim Wallwork DFM.

6th Airborne

by Harry 'Nobby' Clark

Royal Navy

by Ken Tipper

Royal Navy

by Ken Tipper

Royal Pioneer Corps

by George Pringle

Royal Marines

by John Best

RASC

By Alfred Lockyer

15/19 Kings Royal Hussars

by Ged Walton

Royal Navy

by Leslie J. Sprigg

Somerset & Cornwall Light Infantry

by Peter Vile

Somerset & Cornwall Light Infantry

by Webmaster

Durham Light Infantry

by Webmaster

Pages updated June 21 2007

The Parachute Training School - 1954

by Bryan (Tab) Hunter

National Service Articles

RAF

by Bill Daly

Fleet Air Arm

by Roy Hadfield

RAF

by Neville Webb

RAF

by

Ken Lamb

Royal Navy

by

John Stonehouse

Somerset & Cornwall Light Infantry

Memories of an exercise whilst in Osnabruk, Germany

by Reg Horn

Somerset & Cornwall Light Infantry

by Tony Hood

RAF

By Peter Smith

RAF

by Bill Wyman

Middx & East Surrey

KSLI & Para

by Les Wilks

Royal Air Force

by Bernard Parke

Parachute Regt.

by Bryan (Tab) Hunter

RASC

by Bill Hawksford

Somerset & Cornwall Light Infantry

by Keith Petvin-Scudamore

Royal Air Force

by Webmaster

Royal Signals

by Edgar Weekley

The Green Howards

by The Paul Daniels

REME

J.Trevor Sidaway

RAF

by John Finnigan

REME

by George Staples

Royal Artillery

by Ray Hoggart

RAF

by Douglas Laidlow

Troopship Memories
Troopships 20,000 images - Find your Troopship
Links provided by: © 1995-2006 Guðmundur Helgason
---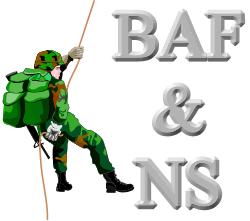 ---
Downloads
| | | |
| --- | --- | --- |
| 3D SCLI Screen Saver [2.5 Meg] Install in Windows Directory | | Download |
| Combat Arms - Screen Saver | | |
| Combat Service - Screen Saver | | |
| Combat Support - Screen Saver | | |
| | | Note: Download and Install at Your Own Risk ! |
Last updated -
1st Oct. . 2015.
---
Sites with the same webmaster
---
OFFICIAL SITES


---



---
If you are ex Light Infantry please join your
Light Infantry Association
Or Phone: 01823 279109
================
---
---
UK Armed Forces Veterans Lapel Badge
Eligibility
All those who have served in HM Armed Forces.
Eligibility
Criteria
The badge is available to all Merchant Navy Seafarers and fishermen who served in a vessel at a time when it was operated to facilitate military operations by HM Armed Forces at any time.
---

A Search Service for all Servicemen of WW2 to present day.
WW2 Service Records
The Roll of Honour of All Three Services of WW2
This website is proud to support
'Help for Heroes'
£1 per copy sold donated to Help for Heroes
2010 has seen the sacrifice of British military personnel in Afghanistan reach, and subsequently exceed three hundred. 2010 also bears witness to the anniversary of the end another bloody conflict. During the Cyprus Emergency 1955-1960 over four hundred British military and civil police were killed and countless maimed as a result of terrorist activity.
Read this poignant, non sectarian account of the conflict by former Regular Army Officer, R G M L Stiles, and understand how Cyprus wrestled independence from Britain fifty years ago.
---
Converting Black and White Photographs to Colour
"The Perfect Gift" from £26